Charlotte has not panned out to be as bad as I first assumed. Here is the good.We live in a really amazing part of town and bike ride to 50% of the places we need to go. The shopping mall (which is basically our neighbor) has live music every Thursday night.... here. On the lake.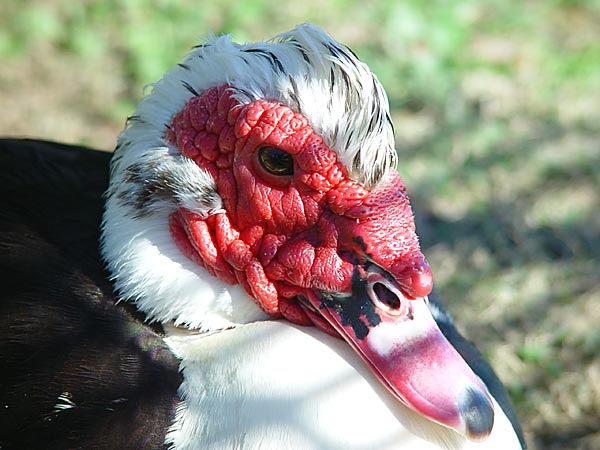 The lake is another amenities that we enjoy. There is this INSANE looking duck. We did our research though, it is a
Muscovy duck
, which is native to Mexico, Central & South America... the ones that live in the U.S. live in Texas. Although, it is neat to have so much "culture" around us -- we don't like it. Every time we feed the "normal" ducks this one actually comes out of the water and follows us ... acting more like one of the geese which we DON'T feed. Oh, and this bird is the ugly.
The bad... Well, Dan's transfer did not go through as soon as we had hoped and so he was out of work for about 2 weeks. Bummer. Me, I have a job.. and pretty great job being a nanny again but, this time it is for a lady who is a member of our church and divorced. I like the lady too. She is young, 31 and has 3 kids but, I'm only watching the 3 year old. It WILL be fun! Oh, but, it doesn't start until August 25th, so until then we will have a really clean house, no dirty laundry and Dan will probably have dinner on the table every night when he gets home from work.... yeah, I LOVE being a wife.
So, that right now is the fun of Charlotte. We did have Jericho (a friend from Raleigh) stop by twice this week-- it was nice because we don't really know anyone yet.... but, I'm still far away from my parents and I DO love them!