I love him. He is one of the nicest guys in the world. Really, he always makes me smile. Dan says, "He's good to me".... but really he is more than good to me. He is a person that changes your life just because you know him. He worries. He laughs. He cries... for the most part, he is just an extra cool normal guy.... but,I know that we were meant to be friends.
I hadn't talked to him in probably over 6 months and while driving to my Grandmother's house I pass him at a toll in WV. He's cute. He's sensitive. He cares more about people than most people could ever understand. He truly is an amazing friend.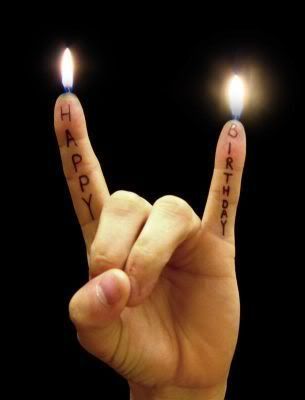 Happy Birthday you studly man. I LOVE YOU! I hope this year brings you lots of love & happiness. You deserve it -- ALWAYS!